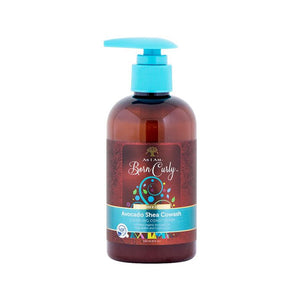 AS I AM BORN CURLY AVOCADO SHEA COWASH, 8OZ
AS I AM BORN CURLY AVOCADO SHEA COWASH, 8OZ
Born Curly Avocado Shea Cowash is nonfoaming and sulfate-free. It effectively cleanses without depleting hair of its natural moisture. Gentle enough for daily use.
Great for all hair types. Highly recommended for hair that tends to look and feel dry. Use to enhance manageability and balance hydration.
Directions For Use:
Rub ample amount of Born Curly Avocado Shea Cowash between palms and gently distribute throughout wet hair. Gently massage into hair and scalp, working up a creamy consistency just as though we're using a conventional shampoo.