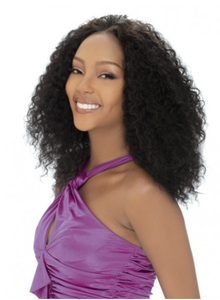 100% Remi Human Hair Quality
Maintenance
Carefully wash with lukewarm water
Finger comb while washing.
Do not rub twist or twist hair
Apply conditioner and rinse
Use leave in conditioner if desired.
Gently squeeze out excess water and towel blot
Do not roll or rub the hair dry in the towel.
Drip-dry the hair. When completely dry, style as desired.
Use a wide toothed comb when styling.
Apply hair lotion or moisturizer
Length is 10" & 14"