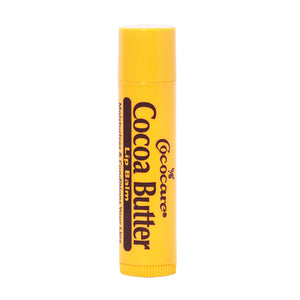 The #RealDealSkincare Promise
Everyone deserves skincare products made from real nutrients. That really work. At a price they can really afford. That's what we call #RealDealSkincare - and it's the brand promise we have been delivering to our customers for over 50 years.
Product Description
Cocoa Butter is an all-natural moisturizer that goes on smooth and silky. It's emollient qualities make Cococare's Cocoa Butter Lip Balm the perfect lip moisturizer. Prevent and protect dry, chapped, cracked or windburned lips with this little yellow stick.  Paraben Free.