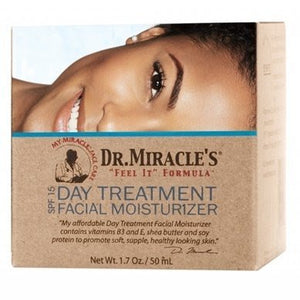 Description
- The Day Moisturizer with SPF 15 is an intense and effective way to moisturize your face and neck all day long.
- Soybean and Shea Butter adds moisture and helps to improve skin tone.
- Vitamins A,E,C, and B3 enhance skin's natural renewal process.
- SPF 15 provides and added layer of skin protection.
- Vitamin C helps lighten dark marks.