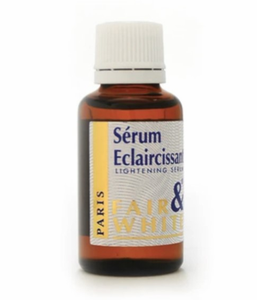 Fair & White Original Lightening Serum 1 oz / 30 ml
Specifically formulated to even out overall facial discoloration. Reduces stubborn blotchy, brown spots, acne scarring and/or uneven skin tone with potent agent, Hydroquinone.
Follow up with our Skin Protect SPF 50 Sunscreen every morning to maintain even skin tone.
Main Ingredient:
1.9% Hydroquinone.