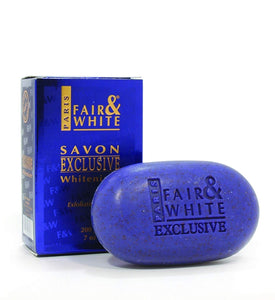 EXCLUSIVE SOAP FORMULA : Cleanses and buffs away dead skin cells, instantly restoring radiance with Apricot Seed Powder, promoting a healthy glow. Smoothes skins texture with hydrating and nourishing Glycerin.

RICH LATHER : Form a rich creamy lather between hands and apply to body as needed. In order to avoid dryness or irritation, be sure to leave 3-4 days in between exfoliating treatments.

MAXIMISE THE BENEFITS : For more hydrated skin on your body follow up with Exclusive Body Lotion With Vitamin C. For more hydrating completion use Original ultra moisturising Cream

FOLLOW YOUR SKIN TYPE NEEDS : For sensitive skin, do not exfoliate more than once every 2 weeks. No matter what skin type, do not exfoliate complexion more than 1-2 times a week, always allowing 3-4 days in between each treatment.