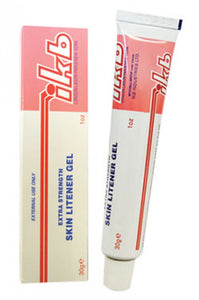 IKB Brightening Cream 1.76 oz


Mitchell Group Ikb Lightening Cream with Arbutin Complex & Vitamin E deeply moisturizes the skin while lightening dark spots. Evens out skin tone, improving clarity and radiance. Soothes, softens and brightens skin.

Directions: Apply a thin layer of hydrating Lightening Cream twice daily to clean, dry skin. To avoid further pigmentation, always follow up with an SPF 30 or higher during and after lightening treatment. Limit sun exposure.