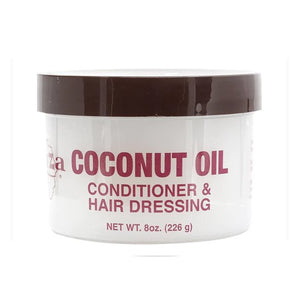 Kuza Coconut Oil Conditioner and Hair Dressing. Helps to reduce hair breakage, split ends, and dryness. Leaves hair stronger, radiant, more elastic, and with added body.
Helps reduce breakage, split ends, dullness and dryness. Adds body to hair, renews elasticity, making it feel stronger, looks radiant and lustrous again.

Direction: Apply directly to the scalp daily and brush through hair.