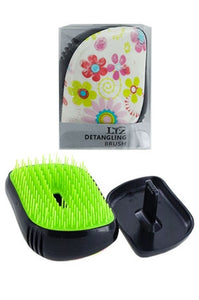 Liz Detangling Brush #7558
Detangler Brush: a revolutionary detangling brush for natural 3/4abc curly hair. Detangling with less pull less pain less damage.
Unique Design: 8 flexible moving comb arms, with a size control bar. Brush with free size or fixed larger size. Detangle horizontal or vertical.
Wet or Dry: with conditioner helped to get the tangles out during the wash and after. Cut down your detangling time with better result.
Rubberized Grip: The users surprised with the brush result they never have and the super comfortable grip the rubberized handle gives