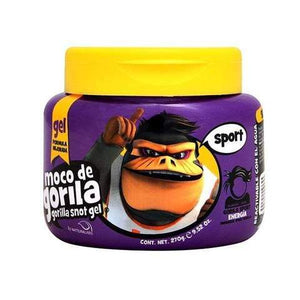 Now you can create sporty hair styles that will stand the energy of a high performance athlete. Gorilla Snot Sport Energizer reflects pure active energy!

Gorilla Snot Gel® Sport will help you maintain your hairdo throughout any activity, thanks to its high endurance formula.
Its advanced residue-free formula also nourishes your hair because of its natural ingredients. Snot your hair.

- Jar with easy top access
- Maximum hold
- Mint aroma
- Fresh and clean sensation
- Residue free
- Reactivate with water

How To Use: Apply a portion of Gorilla Snot Gel® SPORT on your fingers and start styling. Reactivate with water.