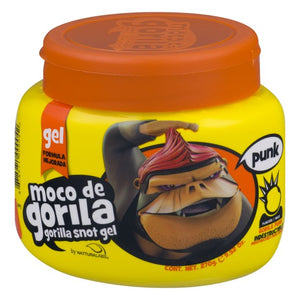 MOCO DE GORILA GORILLA PUNK - FOR HIGH FIXATION
Moco De Gorila Gorilla Snot Gel Punk 11.9oz / 9.52oz Jar
You are rebellious, loud, energetic, and you are the GOAT in the skatepark. Your parents hate the music you´re listening, and your hair, oh yeah! reflects your attitude, always standing firm, ready for the next challenge.
What does it smell like?
Peach, pineapple leaves, black tea, caramel, amber and honey.