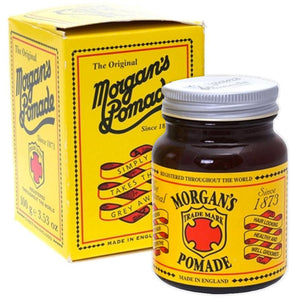 Morgan's Hair Darkening Pomade 3.53 oz
The World's famous Pomade. The classic solution to grey and ageing hair, tried and tested since 1873. Gradually darkens grey hair over a period of three to four weeks without the use of conventional dyes.

Regular use will achieve a suitable hair colour shade over a short period of time which can be maintained by less frequent applications. Enriched with Wheat Germ Oil  contains Vitamin E.