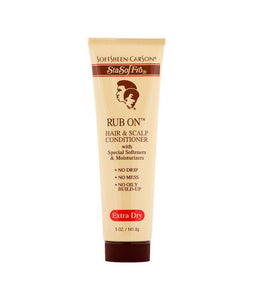 STA SOF FRO RUB ON HAIR & SCALP CONDITIONER EXTRA DRY 5 oz
Moisturizing Gel Lotion designed for daily conditioning. It provides hair with the radiant sheen, manageability and softness of an oil sheen spray without the mess.
A high quality product for today's shortcut styles. Made especially for natural, texturized and curl styles.

DIRECTIONS
Apply desired amount to palms. Massage into hair, then style.