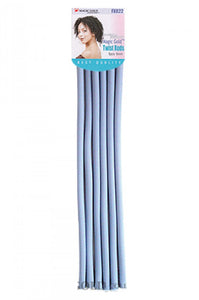 Achieve bouncy, damage-free curls with no heat using this assorted pack.
 Twist Flex Rods are soft, flexible and lightweight rollers used to create curls in just a few minutes!
Sleep Safe & Easy to Use
Flexible, soft and lightweight, these rods are comfortable enough to sleep in. Pro Tip: Space the strands close together for a tight curl & further apart for a looser curl.
Size is 6 mm